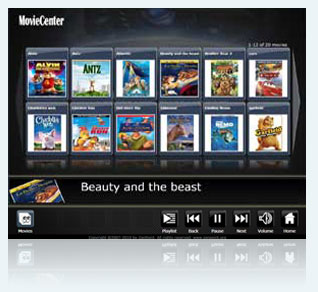 ZenPoint MovieCenter
Navigate through all your favourite movies with ZenPoint MovieCenter. Organize your movies into categories like "Family movies", "Action movies", "Music videos" or "Fun movies". It's easy to use ZenPoint MovieCenter even your kids can control ZenPoint MovieCenter and have their own category.

You can even add you movies to your playlists this is nice when you want to loop through your music videos.


Watch Your Movies
MovieCenter is organizing your movies through your folder structure, making it easy to navigate through all of your movies.

In the player you can manage pause, play and volume, and you can use the slider to navigate to a certain position of you movie.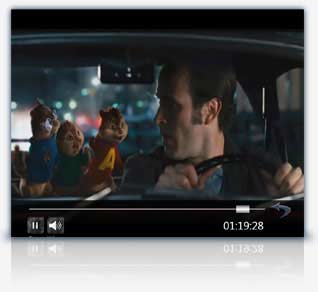 MovieCenter Features
Folder Navigation
Add to playlists
Dual monitor support
Party Mode Support
Easy Administration
Add external players (iso, img..)

Volume Control
Title Ordering
Multi Languages
Create Your Own Skin
Many Difference Effects
Supports *.avi, *.mpg and *.mkv

Remote control support
Part Of The DigitalCenter
Add Your Own Language
Mouse / Keyboard Support
Touchscreen Support