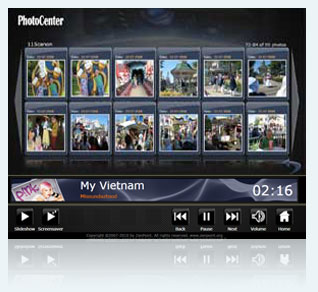 ZenPoint PhotoCenter
Look through all your family photos. Go to a specific photo or see a slideshow while you're listening to music or radio.

The system makes it possible to see the description of your photos and when it was taken.

It's easy to navigate through all your photos and find the one you are looking for. You can also choose to turn your PhotoCenter into a slideshow from a specific folder.


Organize Your Photos
PhotoCenter is organizing your photos through your folder structure, making it easy to navigate through all of your pictures.

Go to a specific folder and click Slideshow, and the slideshow is only showing photos within this folder and its sub folders.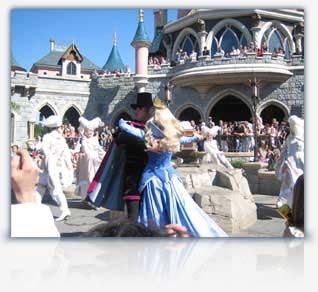 PhotoCenter Features
Folder Navigation
Random Slideshow
Folder Slideshow
Show Description
Show Taken Date

Easy Administration
PartyMode Support
Multi Languages
Add Your Own Language
Create Your Own Skin

Many Difference Effects
Part Of The DigitalCenter
Mouse / Keyboard Support
Touchscreen Support